A scatter plot shows the relationship between two numerical variables, and how much one variable affects another. Time is not considered. The independent variable is always plotted on the x-axis.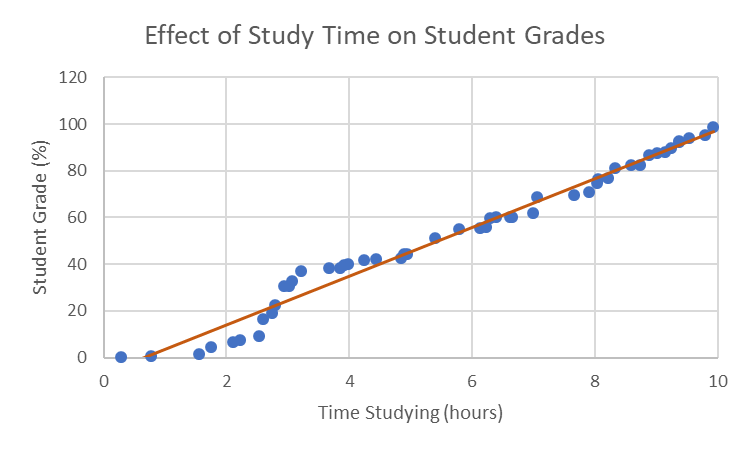 Can be used with a trend line or line of best fit to better show relationship and make predictions.
Good for statistics and most branches of science and engineering.
Design notes:
Use a maximum of two trend lines to improve readability.
Start the y-axis at 0 to accurately reflect numbers.